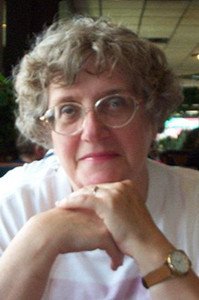 Marjorie Green
A paradox!
In founding this support organization, we recognized the paradox that exists for most writers: writing, by its nature, is a solitary pursuit, and yet we must function in the real world, where we can polish our craft and learn from others.
Within weeks of our founding in 1995, we heard from more than 500 writers in our region alone who were willing to admit they could use a little help. And so the fun began. Our willingness to invite ideas for workshops, encourage pilot programs, work on behalf of literacy and partner with other community groups has resulted in our becoming a unique and vibrant organization.
Throughout this site, you will find information on the many groups, programs and events we are proud to be part of. In addition to our workshops, we offer regular monthly breakfast meetings for networking and speakers, small writers' circles, contests and judging, a bi-monthly newsletter for members and subscribers, and of course, this information-packed website.
And best of all, we welcome anyone! You need not reside in Durham Region to belong to WCDR.
A message from Marjorie Green, original president and founding member of The Writers' Circle of Durham Region