2021sat11sep10:00 amsat12:00 pm2021: MNM Sept - Book Contracts & the Changing Industry10:00 am - 12:00 pm EST
Event Details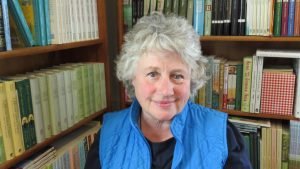 If you've ever been baffled by the clauses in a book contract, had questions about royalties, or wondered which rights you should sell and which you should try to hold back, you'll know why Sally Keefe Cohen is an unagented writer's best friend. As a literary consultant, Sally is hired by writers specifically to help negotiate their contracts. She knows what's fair and what's not, and where there's room for negotiation. She makes this potentially painful process much easier to navigate.
Join us on September 11 as literary consultant Sally Keefe Cohen shares her thoughts on what to look for in a book contract and how the industry is changing. Please bring your questions and concerns about contracts for this interactive question-and-answer session with an industry expert.
Sally Keefe Cohen is a Canadian literary consultant, based in Toronto, who has negotiated book contracts for Canadian writers and writers' estates for over 20 years.
Sally has negotiated contracts with Canada's largest and smallest publishing houses and those in between. Her clients include children's book authors and illustrators, cookbook authors, academic writers and writers of fiction and creative non-fiction.
She acts on behalf of both previously unpublished and published authors to ensure that their rights are protected and the most favourable book contract possible is completed.
Time

(Saturday) 10:00 am - 12:00 pm
Organizer
Writers' Community of Durham Region