2023sat11mar9:30 amsat11:30 am2023: MNM Mar - Jane Ann McLachlan - Memoir9:30 am - 11:30 am EST
Event Details
Jane Ann McLachlan – Memoir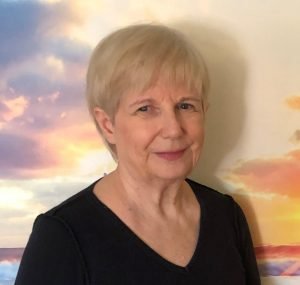 Whether you write Memoir, Creative Non-Fiction, Historical Fiction, or any story based on actual events, there are significant concerns you have to consider which don't apply to writing pure fiction. What can or should you include or not include? Can you quote people? How do you write real people? How much should you deviate from the facts? How and when do you add personal reflection? What is the value of non-fiction? Why not just write fiction and avoid all these issues? I will address all these questions and more in my session, not from a legal perspective but from a literary perspective.
Jane Ann McLachlan has her Masters in English Literature and was a college professor before she became a full-time writer and writing coach. She is the award-winning author of five novels spanning four genres: Walls of Wind (Science fiction); The Occasional Diamond Thief, and The Salarian Desert Game (YA); The Sorrow Stone, The Lode Stone, The Girl Who Would Be Queen, and The Girl Who Tempted Fortune, The Queen Who Sold Her Crown and The Girl Who Lost a Kingdom (medieval historical fiction); Impact (Memoir); and Downriver Writing: The Five-Step Process for Outlining a Novel, as well as two University textbooks on Professional Ethics (non-fiction). Jane Ann is a hybrid author, with some of her books traditionally published and others self-published. Three of her traditionally-published books have won awards; four of her self-published books have been Amazon #1 Bestsellers.
She lives in Waterloo, Ontario with her husband. When she isn't writing, teaching creative writing, or talking about writing, she may be reading, researching or travelling to the location of her next novel.
Time

(Saturday) 9:30 am - 11:30 am
Organizer
Writers' Community of Durham Region