2021wed21apr6:30 pmwed8:30 pmFeaturedMasterclass: Downriver Writing: A Natural Approach to Storytelling[Five sessions over five weeks. One price for all five sessions.]6:30 pm - 8:30 pm
Event Details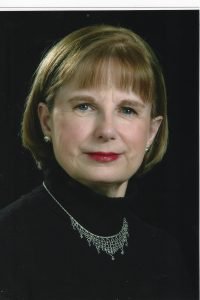 Downriver Writing: A Natural Approach to Storytelling
Many writers begin writing with great enthusiasm only to find themselves struggling with the story, forcing it forward scene by scene, as though they are writing against the current of the story they envisioned.
There is a better way. I call it 'downriver writing', when your story flows naturally from initial idea to premise to outline to written story. When you write downriver, the plot emerges from the characters' personalities and choices, so that every twist, surprise, and revelation seems to happen naturally, and feels right to your readers.
Downriver writing is a creative, flexible process you can learn. In this workshop, I will teach you the five pre-writing steps I follow in order to set in motion the current of my story. The five-step method I teach will work for any novel, whether you write genre fiction or literary fiction. If you follow it, and adapt it to suit your own personal writing style, your writing will be faster, easier, and more satisfying.
In this 5-week workshop you will learn how to:
Identify the idea and premise of your story
Set up the initial situation so that your story will flow naturally from it
Create characters and conflict that will drive your story forward
Use surprise, suspense and reversal without losing the current of your story
Jane Ann McLachlan is the multiple award-winning author of three non-fiction books, one memoir, a short story collection, and seven published novels. Half of her books are traditionally published; the other half are self-published. Three of her novels and several short stories have won awards and three of her self-published novels achieved 'Number 1 bestseller' status on Amazon. She's been teaching creative writing and mentoring emerging writers for 16 years across Canada and the US.
She has her Masters Degree in English Literature, her certification in Adult Education, and was a college professor of Creative and Professional Writing and Professional Ethics for over a decade. Jane Ann has been teaching writing and working with emerging writers for 16 years, offering talks, writing workshops, and writing courses at conferences, libraries, and to writers' groups across Canada and the US.
Session Dates:
Wednesday, April 21, 2021, 6:30 to 8:30 pm
Wednesday, April 28, 2021, 6:30 to 8:30 pm
Wednesday, May 5, 2021, 6:30 to 8:30 pm
Wednesday, May 12, 2021, 6:30 to 8:30 pm
Wednesday, May 19, 2021, 6:30 to 8:30 pm
Time

(Wednesday) 6:30 pm - 8:30 pm
Organizer
Writers' Community of Durham Region