2022wed16nov7:00 pmwed8:30 pmFeaturedMasterclass: From Standalone to Series: How to Supercharge your Writing Career7:00 pm - 8:30 pm
Event Details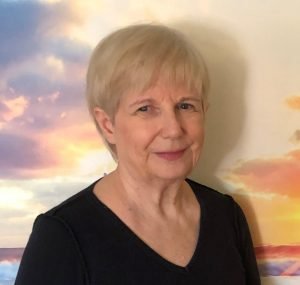 Want to supercharge your writing career? Use the power of a series to create superfans, increase sales, and develop your personal author brand.
What if you don't like trilogies? No problem, that's just one type of series. What if you've already written a standalone? Excellent, now let's turn that into the start of a series!
This three-week course will teach you why you should move beyond the standalone novel—and how to do it in a variety of ways, one of which will be perfect for you. They are all equally effective in expanding your novel as well as your career.
Whether you're planning your first series, wondering how to expand from your standalone, or just curious about what series writing can do for your career, this course—like a good series—will take you on a journey of discovery. And if you use what you will learn in this course, you will double, triple or even quadruple your writing income.
Find the seeds that already exist in your story world. Explore the three types of series and learn the strengths and limitations of each one so you can decide which one is right for you. Start planning your own series, guided by an experienced mentor. And prepare for readers who are eager to follow you through a series of books instead of just one.
Join the WCDR as Jane Ann McLachlan premieres her newest course with us via Zoom on November 16, 23 and 30, 7:00-8:30 pm EST.
Classes will include one and a half hours of lecture with PowerPoint slides, discussion and workshop activities using your own stories, giving you the chance to put into practice what you've learned. Need to miss a class? No problem. Recordings will be available for thirty days.
This is an incredible opportunity to learn from a top-level writing instructor at a deeply discounted rate.
Dates: 
Wednesday, November 16, 7:00-8:30 pm EST
Wednesday, November 23, 7:00-8:30 pm EST
Wednesday, November 30, 7:00-8:30 pm EST
Pricing: 
Option 1: Basic Course
3 Week course: 3 weeks of training that can more than triple your book sales for only $97.00
Total price Option 1: $97.00
Option 2: Basic Course + Small Group Coaching
In addition to the basic course, add on small group coaching:  3 sessions (1 per week) of small group coaching (maximum 8 students) to discuss your story or your series, answer your questions, and get group (and Jane Ann's) response to short writing pieces.
Bonus 1: Access to a private Facebook group to discuss your writing and get help and support from your classmates and from Jane Ann throughout the course.
Bonus 2: unlimited email access to Jane Ann for any questions you may have during the course.
A $100.00 value for ONLY $47.00.
Total price Option 2: $144.00
Option 3: Basic Course + Small Group Coaching + One-on-One Mentoring Sessions
In addition to the basic course, add on group coaching plus individual 1-on-1 mentoring.
This includes everything mentioned in the small group coaching (3 coaching sessions, access to the private FB group and unlimited email access to Jane Ann during the course) PLUS two ½ hour private zoom sessions with Jane Ann ($100.00 value) to discuss your series, your writing, or any questions about the writing profession that you may have. On top of this, you get a 1 hour mentoring session with Jane Ann ($300.00 value), which includes a full reading and written critique of one of your stories or chapters (up to 3,500 words) followed by a one-hour mentorship zoom call with Jane Ann to discuss your strengths as a writer, suggestions for improvement, and tips for how to make your stories even better.
This is the best way to make the most of this course and learn to supercharge your career and multiple your income.
A $500.00 value for only $187.00
Total price for Option 3: $274.00
Presenter Bio: 
Jane Ann McLachlan has her Masters in English Literature and was a college professor before she became a full-time writer and writing coach. She is the award-winning author of five novels and novel series, spanning four genres: Walls of Wind (science fiction); The Occasional Diamond Thief, and The Salarian Desert Game (YA); The Sorrow Stone, The Lode Stone, The Girl Who Would Be Queen, and The Girl Who Tempted Fortune, The Queen Who Sold Her Crown and The Girl Who Lost a Kingdom (medieval historical fiction); Impact (Memoir); and Downriver Writing: The Five-Step Process for Outlining a Novel, as well as two University textbooks on Professional Ethics (non-fiction). Jane is a hybrid author, with some of her books traditionally published and others self-published. Three of her traditionally-published books have won awards; four of her self-published books have been Amazon #1 Bestsellers.
She lives in Waterloo, Ontario with her husband. When she isn't writing, teaching creative writing or talking about writing, she may be reading, researching or travelling to the location of her next novel.
Time

(Wednesday) 7:00 pm - 8:30 pm
Organizer
Writers' Community of Durham Region